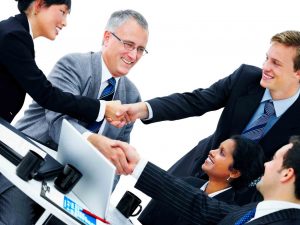 We can assist you to register a Business registration with the Accounting and Corporate Regulatory Authority
(ACRA) as according to the Business Registration Act (Cap. 32).
A business firm is a much simple form of setting up a business, as it required low setup cost, has low maintenance fee. It can be either a sole proprietorship or a partnership. Business Registration for sole proprietorship and partnership is normally done within 20 minutes.
And if you have already registered a Business for sole proprietorship / partnership with ACRA and
now wish to convert it to a Private Limited company to enjoy Government benefits or tax exemption, we can also assist you to do a conversion.
Company Incorporation
A company is a business entity registered under the Companies Act, Chapter 50. It has a legal personality.
The Requirement and Benefit of Company Formation / Singapore Company Incorporation for a Private Limited (PTE LTD) Company are as follows:
A Private Limited company has 50 or less shareholders and restricted rights in share transfers.
Must consist of a director who is a Singaporean, Permanent Resident or a person who has been issued an Employment Pass,
Enjoy the benefit of limited liabilities.
Singapore Accounting Services
All companies are required maintain proper bookkeeping records and accounting documents. We offers a complete spectrum of accounting services, for companies and small businesses to fulfill the compliance requirements of regulatory authorities like ACRA and IRAS.